Experience the Best of Fall at These Apple Orchards in Ohio

Sienna cornfields under blue skies. Crunchy leaves under your boots. Hot cider in hand. Fall is almost here, and it smells like fresh, crisp apples!
If you're as excited about autumn as we are, you probably can't wait to go apple picking. Try your hand at these apple orchards in Ohio.
Each one is only about an hour from Columbus. Not interested in picking your own? Each orchard has an on-site market where you can grab some pre-plucked apples as well as other locally-grown produce and gifts.
Branstool Orchards
Utica, OH
Branstool Orchards has long been known for its fresh, juicy peaches-but it's becoming a local favorite for apples, too. You can find an impressive 37 varieties of apples here, meaning there's something for every taste.
Even better, Branstool Orchards has been taking steps in recent years to decrease its use of chemicals. Its holistic approach to pest control includes a pollinator garden to attract more beneficial insects. Meanwhile, mating disruption methods are decreasing the number of harmful bugs. The result: cleaner fruit that's better for both you and the environment.
Lynd Fruit Farm
Pataskala, OH
Celebrate 100 years with Lynd Fruit Farm! You can pick your own produce from over 300 acres of fruit and corn on its homestead farm in Pataskala. With such a large growing area, you'll need to follow the signs to see where each day's apple picking is taking place-specific locations vary depending on what's in season.
Head to the Market on Morse, and you'll also find preservative-free homemade cider. This cider is treated with UV light, which kills harmful bacteria without heating the cider-like pasteurization does. You also won't want to miss the giant corn maze throughout September and October!
Peifer Orchards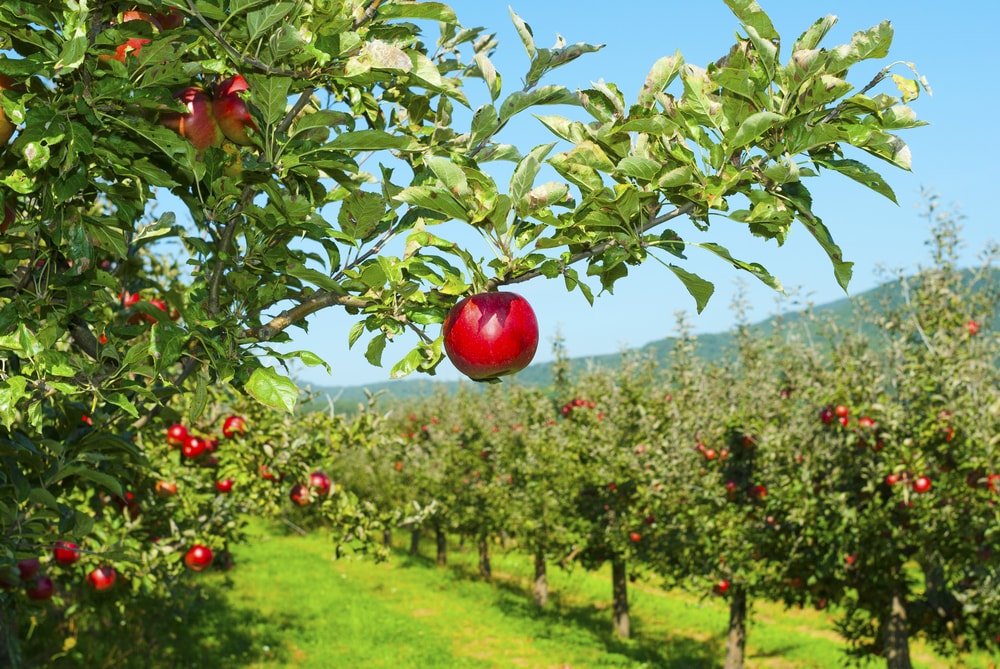 Yellow Springs, OH
If you're heading west, make sure to stop at Peifer Orchards in Yellow Springs. This orchard started 25 years ago with only 200 apple trees. Over the years, it's done so well that it now has over 3,000 apple trees!
In addition to picking your own apples, you won't want to miss the cider slushies at this orchard. When the temperatures start to drop, switch it out for some hot apple cider to stay warm. Each batch of cider is unique, since it's pressed with a blend of varieties based on what's in season at the time.
Take Your (Apple) Pick!
From Honeycrisp and Fuji to Rubinette, Melrose, and beyond, there's no shortage of apple varieties for you to choose from. Follow the links above to learn more about each apple orchard in Ohio and see who has the varieties you're most interested in!