Ford Financing & Leasing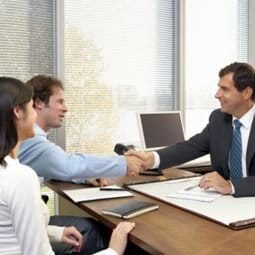 Car financing can be difficult, after all, your next car can be one of the most important purchases of your life. The good news, however, is that you don't have to go it alone! Here at Byers Ford, our financial center is here to provide you a stress-free experience by finding you a financial arrangement that fits your needs and your budget, whether that solution is a loan or lease agreement. Our financing experts are very thorough, taking into account your credit history, income and other factors to find you a range of options that you can use when it comes to financing or leasing that new Ford model you've had your eye on. We're proudly serving customers from nearby Lewis Center to out in Columbus.
To Finance or To Lease?
Which financial solution is right for you? Loaning or leasing? Well, that depends on a variety of factors including how long you wish to own your new or used Ford as well as what you wish to use it for and your financial situation. If you have your heart set on one particular model, and you want to make it yours for good, then we would recommend financing so you can pay off the total cost of the car, truck, or SUV as you go along. If you're more into variety and want to always be driving the newest Ford model, without commitment to ownership, then a lease agreement might be better, so you can try out a new Ford model for a few months while paying for only a smaller percentage of the vehicle's total cost. Your credit and financial history will be assessed to determine which arrangement you qualify for, so be sure to fill out our financing application to get pre-approved for an auto loan or lease.
Finance or Lease with Peace of Mind!
Our financing experts are here to answer any other questions you might have about the auto loan or lease processes. They'll iron out all the intricate details to find you a loan or lease agreement that's made to meet your needs and your budget, so be sure to talk to them when you come by to test drive a new or used Ford model from us here at Byers Ford! We're located at 1101 Columbus Pike in Delaware, Ohio, less than a half hour outside of Westerville. If you have any questions beforehand, don't hesitate to give our sales team a call at (740) 281-5599. We hope to see you soon!