At Byers Ford, we're here to assist drivers all throughout Delaware, Marion, and Sunbury for when it's time to settle into the right car. Of course, picking out the right model can be exciting, but when it comes to financing, we'll make sure that you have a rewarding experience and establish a deal and rate that works well for you and your lifestyle!  Apply for financing to get started.

Buy Here, Pay Here vs Subprime Auto Loans
Financing at Byers Ford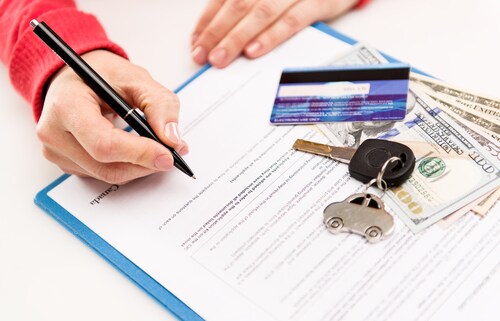 Once you've had the chance to browse the selection of Ford models, and taken a test drive in the one that really excites you, you'll come to a decision. If you're interested in furthering your experiences with the model, you'll head to our Ford finance center to start reviewing your loan options. Our financiers are here to help by showing you the available loans while going over, in detail, the varying rates, terms, and conditions so you have a full understanding of what lies ahead with your financing.

After careful consideration, you'll know which plan appeals best to you and your lifestyle. Once you give the go-ahead and sign, our financiers will bounce the numbers off of our partnered lenders to come up with a rate that's right for you. You'll be ready to embark on your very first adventure in your new Ford!
Financing Tools at Your Disposal
To get the most out of your financing at our Ford dealership, you may find that using some of our tools prior to your visit to be very beneficial. Our credit estimator can help you get a sense of your credit score so you can have an idea of the rates you'll be looking at.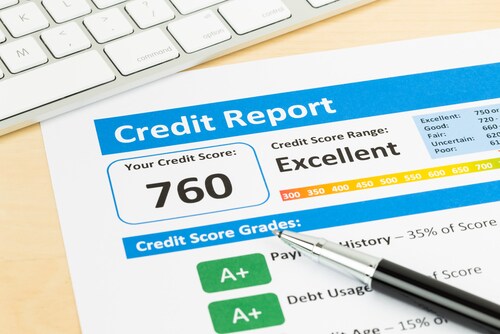 Our Ford finance application can actually help you get started on the process. By filling out this form and submitting it, our financiers can get started on laying out the deals and filing the paperwork, so when you arrive at our dealership the financing experience will be streamlined. You can even utilize our Edmunds® MyAppraise Trade-In to get an idea of how much your trade-in will affect the cost of your new car!
The Differences Between Leasing & Financing a Ford
You've got a few options when you're looking to get behind the wheel. You can always finance the Ford model to own it. When you do this, you can take any trip you want, and you can even add some accessories and customization to the vehicle. When you're ready to move on, you can trade-in or sell the vehicle.
When you lease a Ford, you'll have a vehicle that you can rely on for a few years. However, you don't own the vehicle, you're just renting it. There's usually mileage limitations and the vehicle must be returned at the end of the lease in the condition that it was in when you made the deal. Of course, you can always buy the vehicle out of the lease and resume your journey on the road.
Start Your Ford Financing Today
If you're ready to get started, you can begin to browse our inventory to find the model you're interested in. As you read, you can even get a head start on your Ford financing by filling out the application. Then, you'll be able to drop in and go through the process and hit the road in your new car!
At Byers Ford, we're here to assist drivers throughout Delaware, Marion, and Sunbury when it's time to finance their next car!