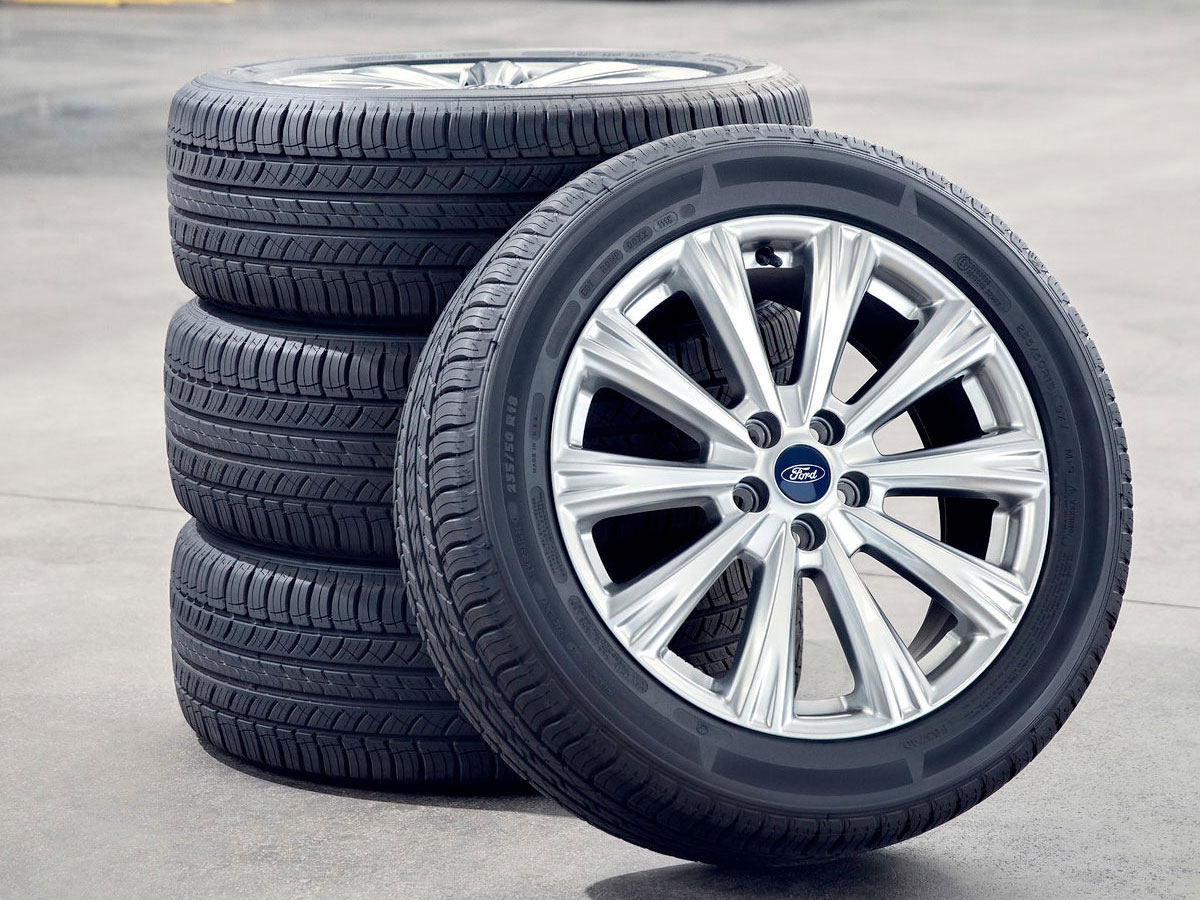 Ford Tire Rotation in Delaware, OH
We offer local Ford owners in Delaware, Lewis Center, Powell, Westerville, and Sunbury a certified tire rotation service. This maintenance is needed to get the most out of your tire investment. Service is completed by certified technicians following the certified tire rotation diagram. Service includes rotating all tires to a different position with an irregular wear inspection. We offer express tire rotation service without an appointment, making it easy to get the tire maintenance you need at Byers Ford. Don't forget to review our current service specials when your Ford needs a tire rotation for additional savings and value.
Tire Rotation & Maintenance Explained
Each wheel position handles different weights and road forces. The areas handling additional pressure will wear faster, which is called rapid tire wear. Tire rotation helps to prevent rapid and uneven tire wear by exposing the set of tires to the same pressures over the long run. Tire rotation is a straightforward service that repositions the tires to a different wheel position. Ford recommends rotating the tires every 10,000 miles or every year.
---
What Happens without Tire Rotation Maintenance?
Leaving tires in the same position leads to tire wear, driving comfort, and ultimately safety problems. Be sure to get a prompt tire inspection and corrective tire rotation service as needed if you notice any of these problems:
Irregular and uneven tire wear
Vehicle shaking/vibrations that worsen with higher speeds
Tire losing pressure
Is Your Ford Due for an Oil Change Too?
Many Fords end up needing the oil changed when tire rotation service is also due. Why not get both completed in a single efficient maintenance bundle? If your Ford needs an oil change and tire rotation, we invite you to check out our The Works" Service that gets both completed efficiently to certified standards at Byers Ford in Delaware, OH.
Express Tire Rotation Service Available
Local Ford drivers from Delaware, Lewis Center, Powell, Westerville, and Sunbury enjoy the convenience of getting tire rotations at our express service department. Simply bring your Ford to our service department during operational hours, and we will complete your tire rotation without an appointment.
Schedule Tire Rotation Service
Customers can schedule their tire rotation service conveniently online or call the service department to book an appointment. Feel free to relax in our comfortable waiting area while completing your tire rotation with a fast turnaround at Byers Ford in Delaware, OH.
Byers Ford

1101 Columbus Pike
Delaware, OH 43015