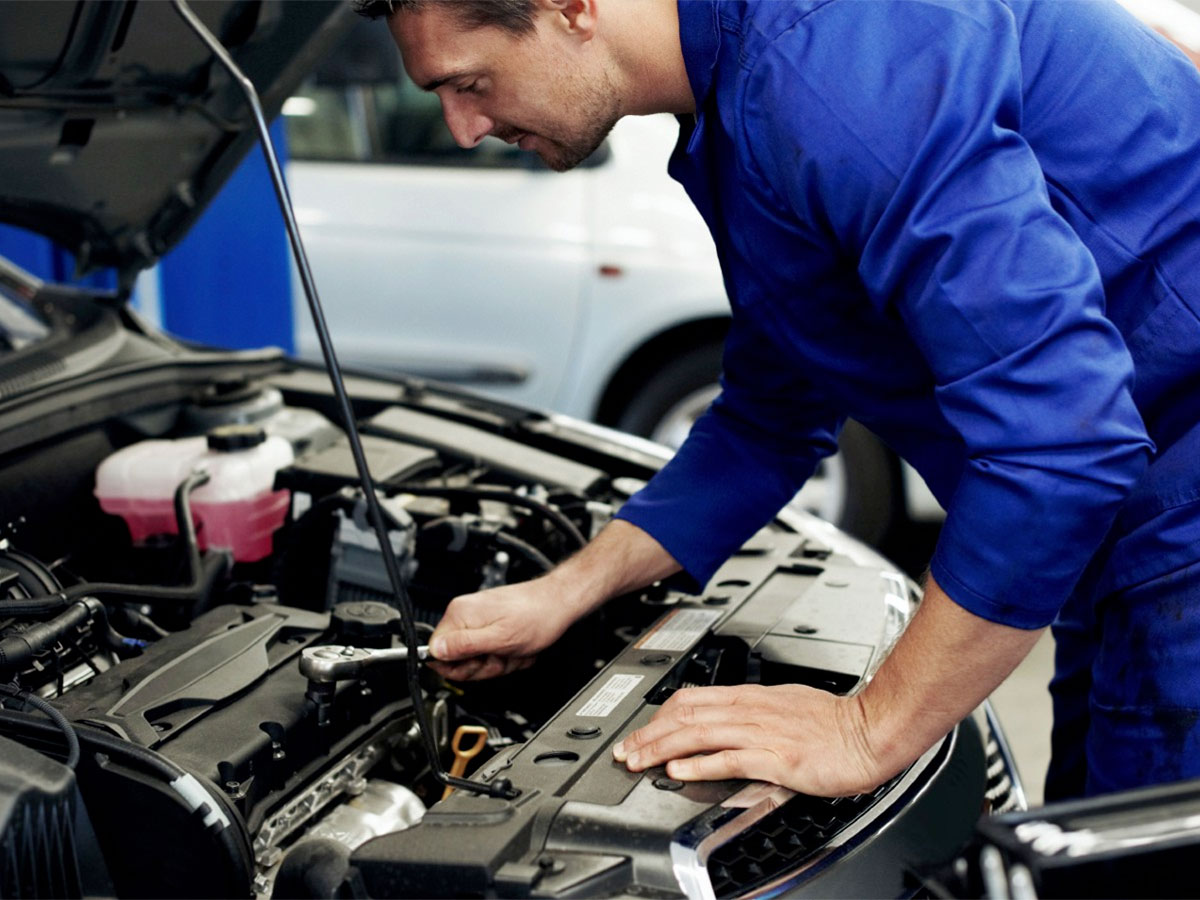 Ford Timing Belt Replacement in Delaware, OH
We provide local Ford owners with timing belt replacement service according to certified quality. Timing belt replacement is a technical service better left to Ford-certified experts. We employ certified technicians who understand Ford models and timing belt maintenance inside and out. We invested in a state-of-the-art facility with the equipment necessary to replace timing belts according to Ford standards efficiently. We complete timing belt replacement services with genuine OEM parts. Learn more below about timing belts and replacement maintenance. Review the bad timing belt warning signs. Schedule timing belt replacement service today at Byers Ford in Delaware, near Powell, Westerville, Lewis Center, and Sunbury, OH.
---
Timing Belt & Replacement Maintenance
Combustion engines have numerous moving parts that must be in the exact place at the precise time. The timing belt guides the engine's moving parts for efficient and reliable power production. Timing belts operate in an intense environment defined by high tension, pressure, and heat. Timing belts depreciate with use and require replacement service at higher miles in normal operating conditions. Engines operating in harsh conditions might require timing belt replacement at a shorter interval. Check the Ford owner's manual to know your model's timing belt replacement interval.
Bad Timing Belt Warning Signs
Timing belts often demonstrate warning signs when losing integrity. We recommend knowing the ominous timing belt warning signs, monitoring engine performance, and scheduling service if you notice them:
Ticking or clicking sound from the engine compartment
Engine won't start
Leaking oil toward the engine's front
Rough engine idle
Check engine light
Squealing sound
Engine misfiring
Exhaust problems
Ford-Certified Timing Belt Replacement Service
The timing belt is hidden away deep inside the engine. A certified technician begins by removing components to access the timing belt case and remove it. We release the tensioner and remove the worn belt. We install the OEM replacement timing belt according to Ford factory standards and reconstruct the engine compartment. Many customers find replacing the water pump alongside timing belt replacement is efficient because these components have equivalent life; this saves labor costs if having to reaccess this part of the engine when the water pump fails.
Byers Ford Service Department Amenities
Complimentary Wi-Fi
Courtesy Loaners
Vending Machines
Engine Air Filter Replacement Service
Express Service Department
Comfortable Waiting Area
---
≈