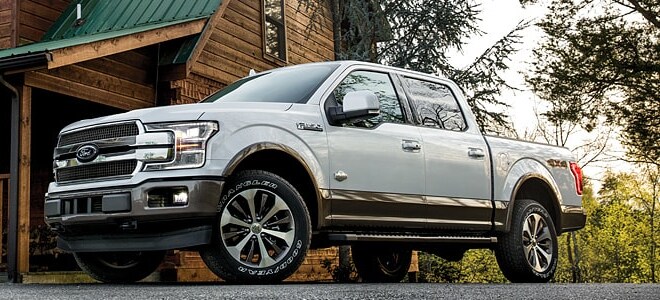 Whether You're Towing or Driving Down the Road, the Ford F-150 Is a Great Driving Option to Consider for Columbus Drivers

Nowadays there are a ton of different vehicles out there for you to consider. This can sometimes make it difficult to find a car, truck, or SUV that is right for you and your lifestyle. This is especially true if your lifestyle is rugged and tough. For those drivers who are stuck in this spot, you may be interested in checking out the Ford F-150. Not only does it have the power you need, it also is efficient on the road, has a surprisingly spacious interior, and is filled with cutting-edge technology that keeps you safe on the road.
In other words, this is a vehicle that has many different talents. If you're looking for a truck that stands out boldly on the road then you may be interested in checking out our array of Ford F-150 trucks.