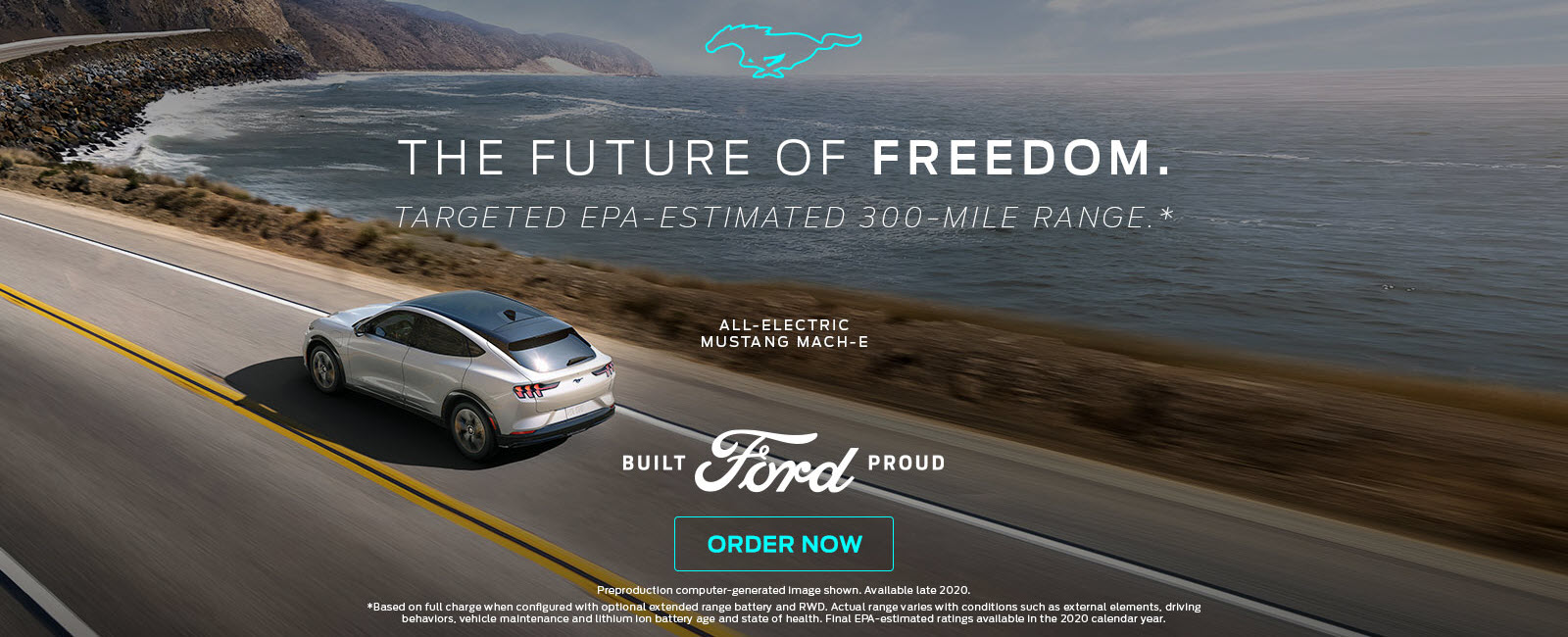 For the first time in 55 years, Ford is expanding its Mustang lineup to include the all-new, all-electric Mustang Mach-E. The Mach-E combines an electric vehicle with the spirit and performance of a classic Mustang, bringing a whole new meaning to the term 'electrifying.'
Learn more about this groundbreaking vehicle below, and then reserve one for yourself!
The EV Is Now a Joy to Drive
Sure, some may think electric vehicles are built for efficiency purposes only, but the all-new Mustang Mach-E proves that's not the case. The thrilling, all-new Mach-E can go from 0-60 mph in the mid 5-second range in AWD models, so it's certainly capable of living up to its heritage name. It also features a near-instant torque response, making it obvious that the Mach-E was truly designed with performance-enjoying customers in mind.
Stay Connected
On top of being fun to drive, the Mach-E also features a next-generation SYNC communications and entertainment system, all wrapped up in a 15.5 center-stack touchscreen, meaning your music, contacts, and navigation are always right at your fingertips. The SYNC interface even utilizes machine learning to determine drivers' preferences, getting better and better with time.
...And Safe
Every Mustang Mach-E is equipped with Ford's electronic stability control, AdvanceTrac, along with electronic traction control. Each Mustang Mach-E will also be protected by the Advanced Security Pack, giving you peace of mind, wherever you are.
The EV: Going the Distance
The Mustang Mach-E was designed to go the distance. The Mach-E offers four different options, so you can choose the battery and drivetrain that best fits your needs. You'll be ready to go the distance, no matter how far.
Order Yours Today
Want to reserve a Mustang Mach-E for yourself? Just click the button below!
To inquire about the Mach-E, please reach out to our team here.