Two impressive midsize SUVs go head to head to be the best option for drivers of Delaware, Marion, and Sunbury. The Ford Explorer and Jeep Grand Cherokee are both ideal options for people who want a car with spacious interior cabins, great power and performance, and more.
Although both SUVs offer similar features, one stands out a bit more than the other in several categories. To learn more about which vehicle that is, continue reading this in-depth comparison put together by the team at Byers Ford. 
Once you are done reading, reach out to ask any additional questions you may have!
Ford vs Jeep: Power and Performance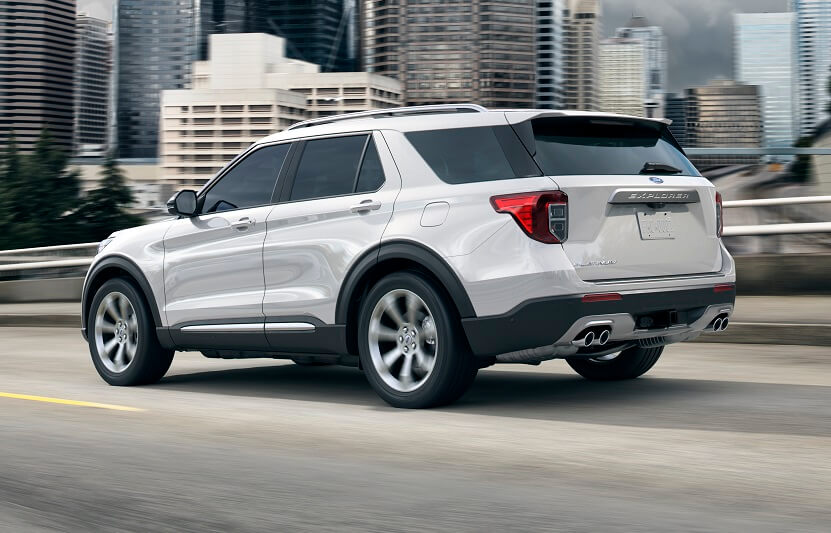 With an SUV, you want as much power as possible to help you drive through any predicament you are faced with on the road ahead. Feel the power when you get behind the wheel of a Ford Explorer.
The Explorer comes standard with a 2.3L EcoBoost® 4-Cylinder engine and a 10-Speed Automatic Transmission with SelectShift® capability. This remarkable engine and transmission work together to produce 300 horsepower and 310 lb-ft of torque.
Although the Grand Cherokee also brings impressive power and performance to the table, it still can't compete with what the Ford Explorer can offer. The Jeep Grand Cherokee comes standard with a 3.6L V6 engine and 8-Speed Automatic Transmission that produces 295 horsepower and 260 lb-ft of torque.

As you can see, if you are looking to get the most power possible out of your SUV, you are going to want to go with the new model Ford Explorer.
Ford Explorer vs Jeep Grand Cherokee: Spacious Interior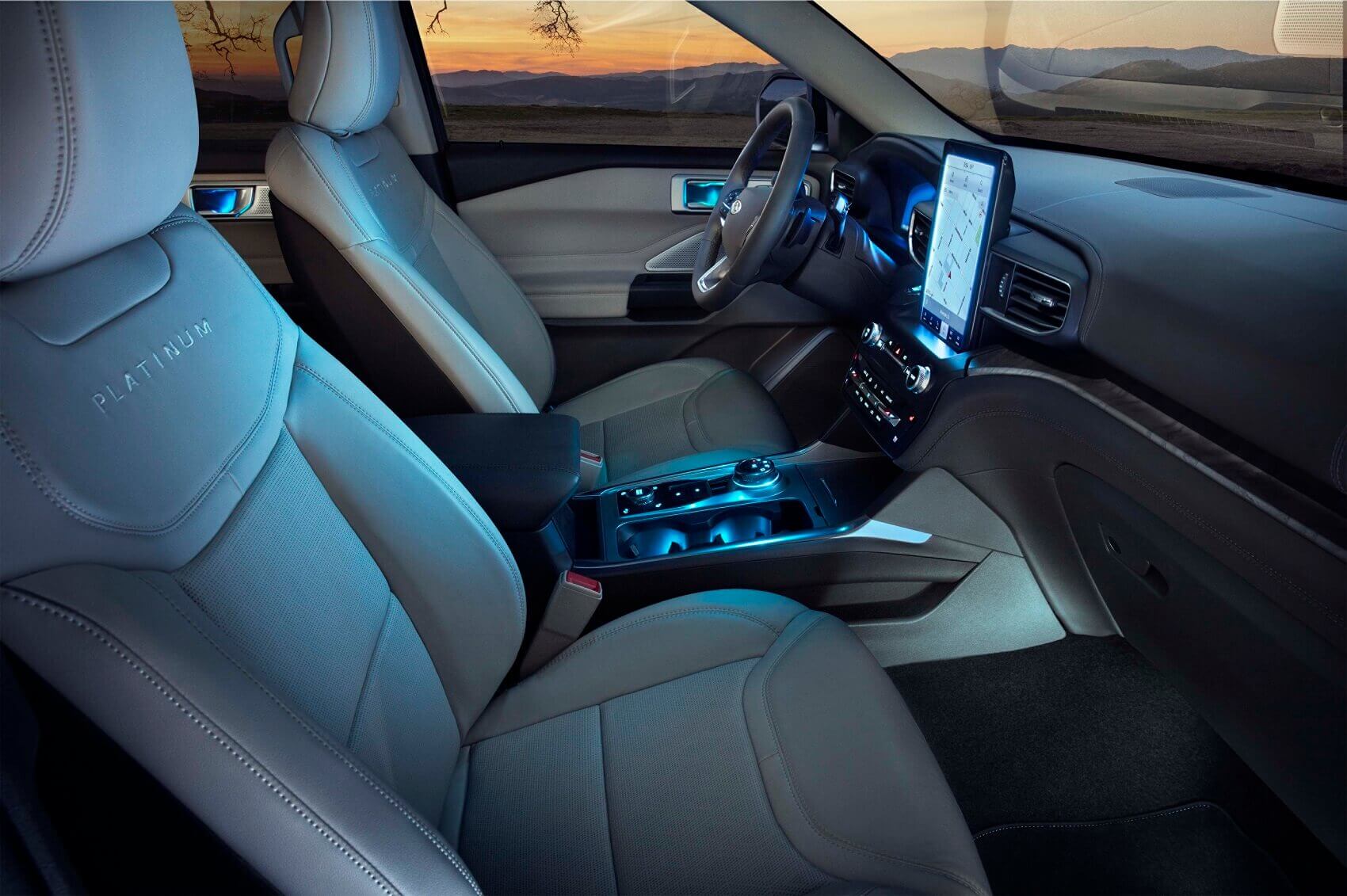 If you are on the hunt for an SUV, you are most likely looking for an option with an abundance of space for you and your passengers. In the Ford Explorer, there is seating for up to seven passengers, whereas the Jeep Grand Cherokee only offers seating for five.
You and your passengers will enjoy stretching out and relaxing in the Ford Explorer with its interior passenger volume of 152.7 cubic feet. The Jeep Grand Cherokee doesn't offer as much space for passengers with only 105.4 cubic feet.
Not to mention, there is tons of extra space to store your cargo in the Ford Explorer. To be exact, a maximum cargo volume of 87.8 cubic feet, compared to the Jeep Grand Cherokee with just 68.3 cubic feet.
No matter if you are taking a trip down the road, or traveling long distance, space and comfort is an important feature in your vehicle.

Ford Explorer vs Jeep Grand Cherokee: Which Will You Choose?
Between the two SUVs, there is a clear winner, and that is the Ford Explorer. The new model Explorer offers everything you want and more all packed into one car.
If you are a driver in Delaware, Marion, or Sunbury and want to take the next steps toward becoming a car owner, then give our team at Byers Ford a call today! 
We can answer any questions you may have, plus schedule a test drive.