Knowing the ins and outs of your Ford Escape is crucial for getting more out of your experiences driving through Delaware, Marion, and Sunbury. But when it comes to your Ford Escape dashboard lights, you'll want to have a firm understanding of what they mean and what you should do if they appear during your journey.
At Byers Ford, we're here to help you explore the various Escape warning lights and indicators so you have full knowledge of what to do if they appear on your dashboard.
Knowing the Difference Between Warning vs Indicator Lights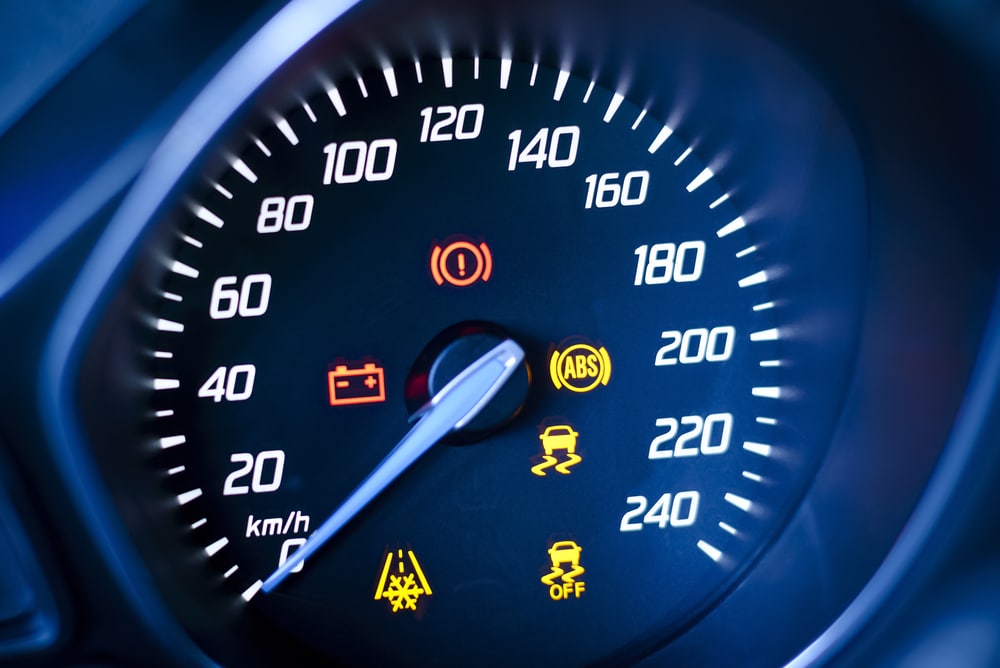 There are two sets of lights that can appear on your Ford Escape dashboard. Indicator lights are generally blue or green and come on when you've activated a system-or the vehicle has. Warning lights, on the other hand, let you know that there's an immediate problem requiring your attention. These lights are generally red or orange, and if they're flashing, you'll want to pull over immediately.
Ford Escape Indicator Lights
Auto Start-Stop: This symbol, which looks like an A under a loop, indicates that your Auto Start-Stop system has been enabled because your vehicle has stopped running. This system works to improve fuel economy by turning off the engine at longer stops, such as traffic lights.
Blind Spot Monitor: If equipped, this system will illuminate on the dashboard to let you know that there's an object approaching your blind spot. The light will turn off once the coast is clear.
Cruise Control: If you've set your cruise control system, this light will appear to let you know that it's currently engaged.
Traction and Stability Control: When this light appears, it means that the vehicle experienced wheel slip and that these systems activated to help the vehicle regain traction and stability.
Ford Escape Warning Lights

Battery Warning Light: If this light comes on, it means that there's a malfunction with your battery. You should turn off all non-essential electrical systems. If the interior lights and instruments begin to flicker, pull over to safety as soon as possible.
Brake Warning Light: If your parking brake isn't engaged when this light appears, it could mean that your brake fluid is low. Contact your Ford dealer immediately and don't resume your journey until the issue is corrected.
Engine Oil Warning: This light indicates a malfunction. You should pull over to safety and check your vehicle's oil level. Regardless of the amount of oil, you should contact your Ford dealer immediately.
Low Tire Pressure Warning: When your tire pressure monitoring system detects low PSI in one or more of your tires, this light will appear. You should seek an air pump as soon as possible to refill your tire(s) to the appropriate level. If the problem persists, seek out tire service from your Ford dealership.
Schedule Service at Byers Ford
If you've noticed any of the warning lights appear while you're making your way around the streets of Delaware, Marion, or Sunbury, you'll want to pull over to safety as soon as possible. From there, you can always contact us at Byers Ford for assistance. We'll help you get back out on the road in your Ford Escape with a clear dashboard-and peace of mind!
Schedule your service with us at Byers Ford today!