Ford fans across Delaware, Marion, and Sunbury, OH, are getting excited about the upcoming release of the 2021 Ford Bronco. There's been a lot of speculation about the return of this classic SUV, fueled in part by the manufacturer's silence on the subject.
In fact, all you'll find on its official website is a paragraph mentioning smart technology, rugged roots, and a promise of off-road adventure. So, how do you know what you can expect from the new model?
Find out in this 2021 Ford Bronco review from our team at Byers Ford.  Contact us today for more information.
Rugged Design
While the Bronco was originally thought to share a platform with the F-150, more recent reports show it on a Ranger frame instead. This smaller frame will allow the Bronco to be more agile in off-road situations. We're also expecting short overhangs, which mean impressive approach, breakover, and departure angles. 
Like its rival the Jeep Wrangler, this 4x4 SUV is expected to come in both 2- and 4-door versions. Those doors will be removable, as will the roof. There's even the possibility of a unique mesh roof, which will allow you to enjoy that open-air feel without getting badgered by bugs or harsh sunlight.
Style-wise, we're anticipating retro design cues in line with the Bronco of yesteryear. Think a boxy frame and round headlights, with the name "BRONCO" boldly adorning the front fascia.  
Performance and Tech
The Bronco will likely share more than just a platform with the Ranger pickup truck. We have reason to believe it will also share the 2.3L EcoBoost® I-4 under the hood. This engine currently provides the Ranger with 270 horsepower and 310 lb-ft of torque.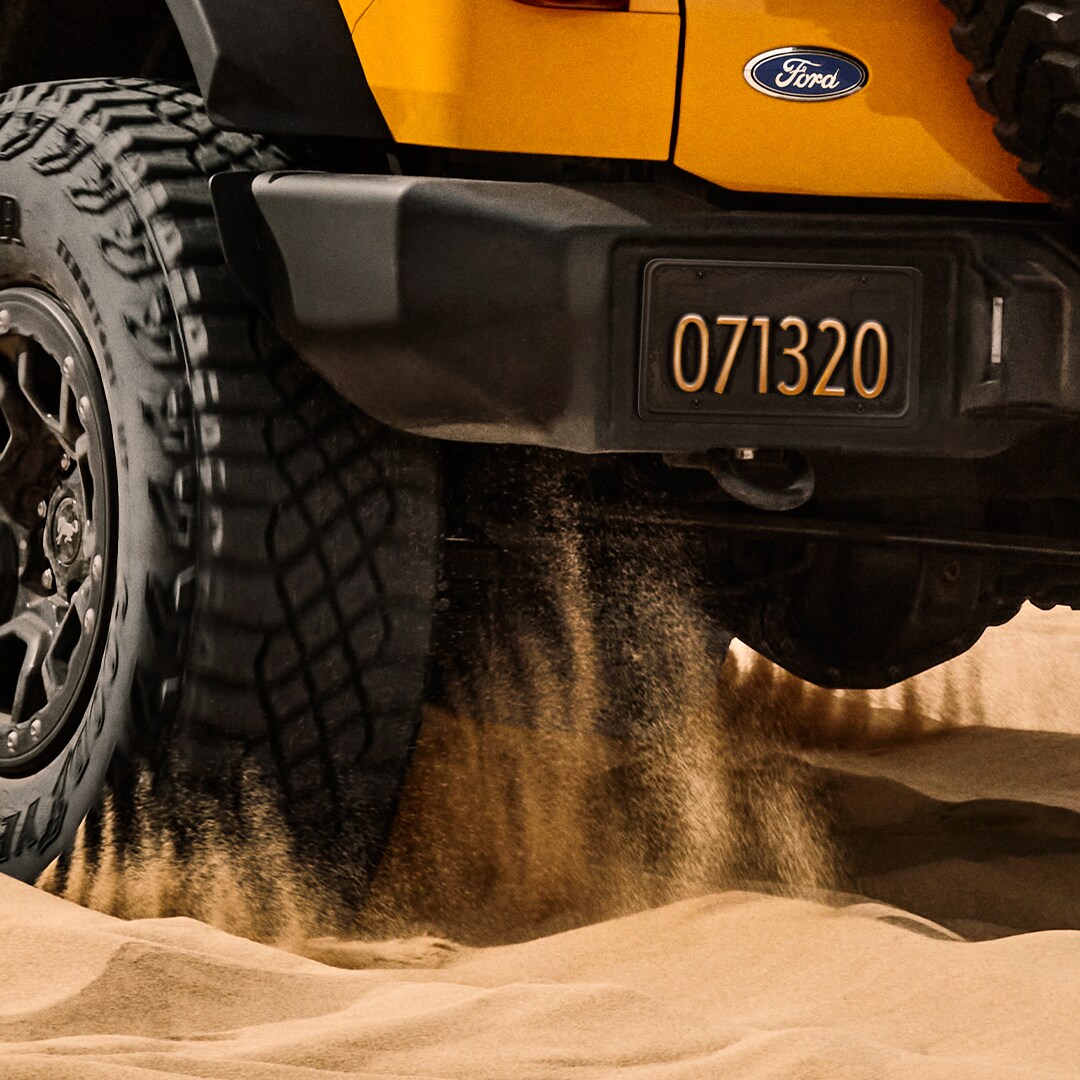 Unlike the Ranger, however, we're thinking the Bronco may offer a manual transmission. After all, this provides off-road enthusiasts with even more control when maneuvering tricky terrain.
Ford has also said this rugged SUV will be available as a hybrid. As hybrid versions of popular vehicles are becoming more and more mainstream, it's about time this technology extends to an off-roader.
Ford Bronco Release Date
So, when will drivers in Delaware, Marion, and Sunbury get to see the Ford Bronco in person? The manufacturer is still promising a 2021 release date, but we may not see it until later in the year. In fact, there are even rumors swirling around that it'll count as a 2021 release.
One last thing we do know is that this SUV will be proudly made in the USA. Ford plans to assemble it at the Michigan Assembly Plant in Wayne, Michigan. This is also where the Ranger is currently being produced.
New Hulu Documentary "John Bronco" Streaming Now!
Ford and Imagine Entertainment collaborated to create a film about the unbelievable rise, fall and ultimate redemption of the legendary pitchman for the Ford Bronco. Check out the trailer below!
Ford Bronco: Get the Latest Updates
One thing's for sure: our team at Byers Ford will be keeping a close eye on the Ford Bronco.
Be sure to call us if you want to stay in touch with the latest updates on this enigmatic SUV. 
We're just as eager as you are to see what Ford releases!
1 Model not yet released. All specs mentioned herein have been cited from roadandtrack.com and are subject to change by the manufacturer.