If you live or work in Delaware, OH, and you're in need of a dependable pickup truck that can hold its own on any worksite, the 2019 Ford F-350 is one that you should undoubtedly be checking out. It has several attributes on its side that are bound to come in handy.
To provide you with a clear understanding of what this formidable truck has to offer, our team of automotive experts here at Byers Ford has created the following 2019 Ford F-350 review. Take a brief moment to read through it to find out if the 2019 F-350 has what it takes to satisfy your particular lifestyle needs. 
Contact us today to schedule a test drive!
The Accommodating Space Inside the 2019 Ford F-350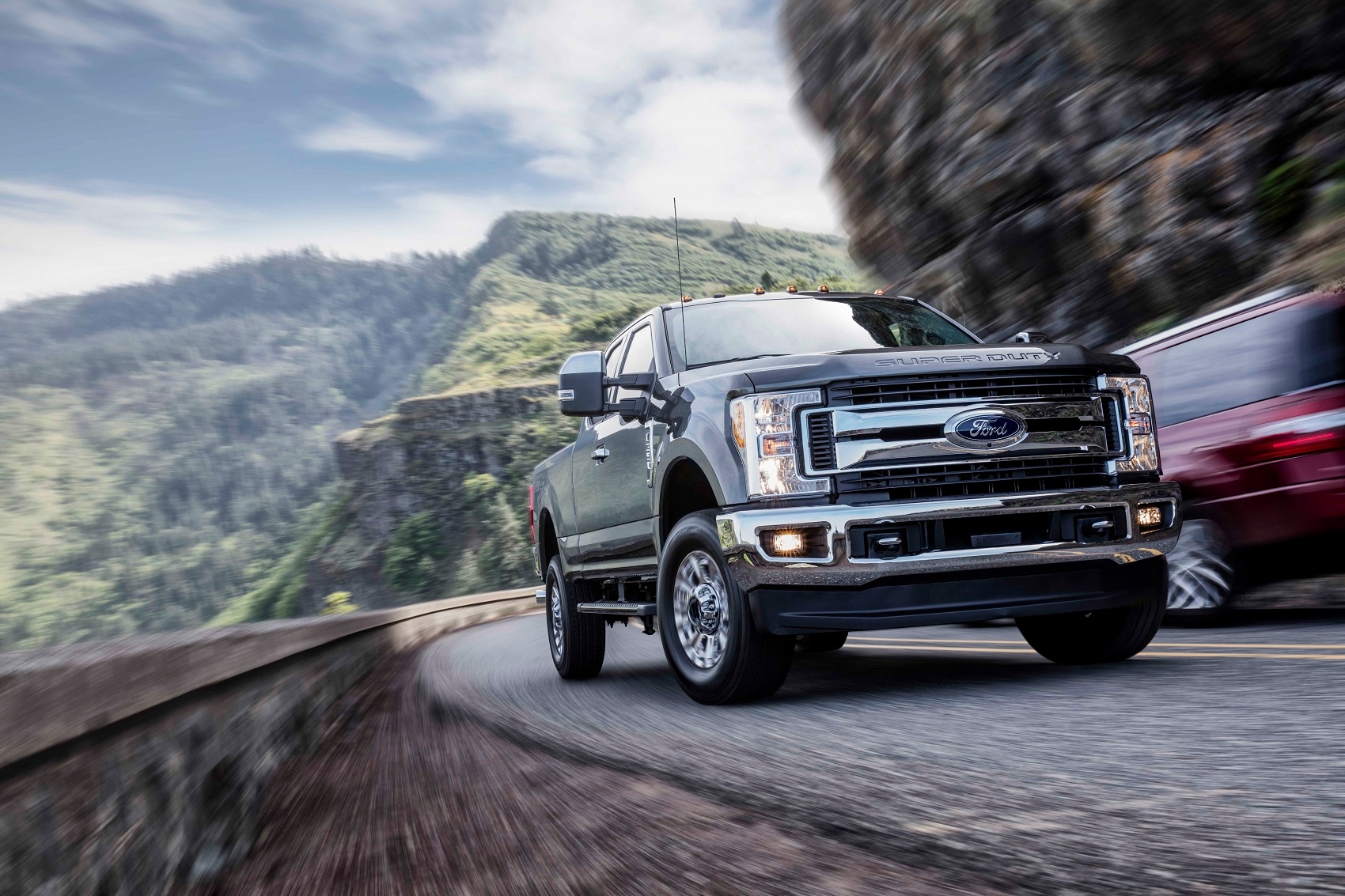 Whether you're in one of the front-row seats or taking in the view from the back, you can expect the Ford F-350 to supply you with more than enough comfort to enjoy the ride from start to finish. To demonstrate this, we'll be taking a look at its interior dimensions.
For starters, it has a total passenger volume of 131.8 cubic feet. Up front, the headroom comes to 40.8 inches, the shoulder room is 66.7 inches, the hip room is 62.5 inches, and the legroom measures at 43.9 inches. In the back row, the headroom is 40.3 inches, the shoulder room is 65.9 inches, the hip room comes to 64.7 inches, and the legroom provides up to 43.6 inches.
Full-Bodied Entertainment
Sticking with the interior, it's important to note that the 2019 Ford F-350 has your back when it comes to keeping everyone inside the cabin entertained. A key resource here is the AM/FM Stereo that comes standard and uses four robust speakers to effectively fill the cabin with sound. The F-350 is available with the Premium AM/FM Stereo as well. This one is available with six speakers and SiriusXM® Satellite Radio that offers you and your passengers a wide variety of listening options to enjoy.
2019 Ford F-350 Safety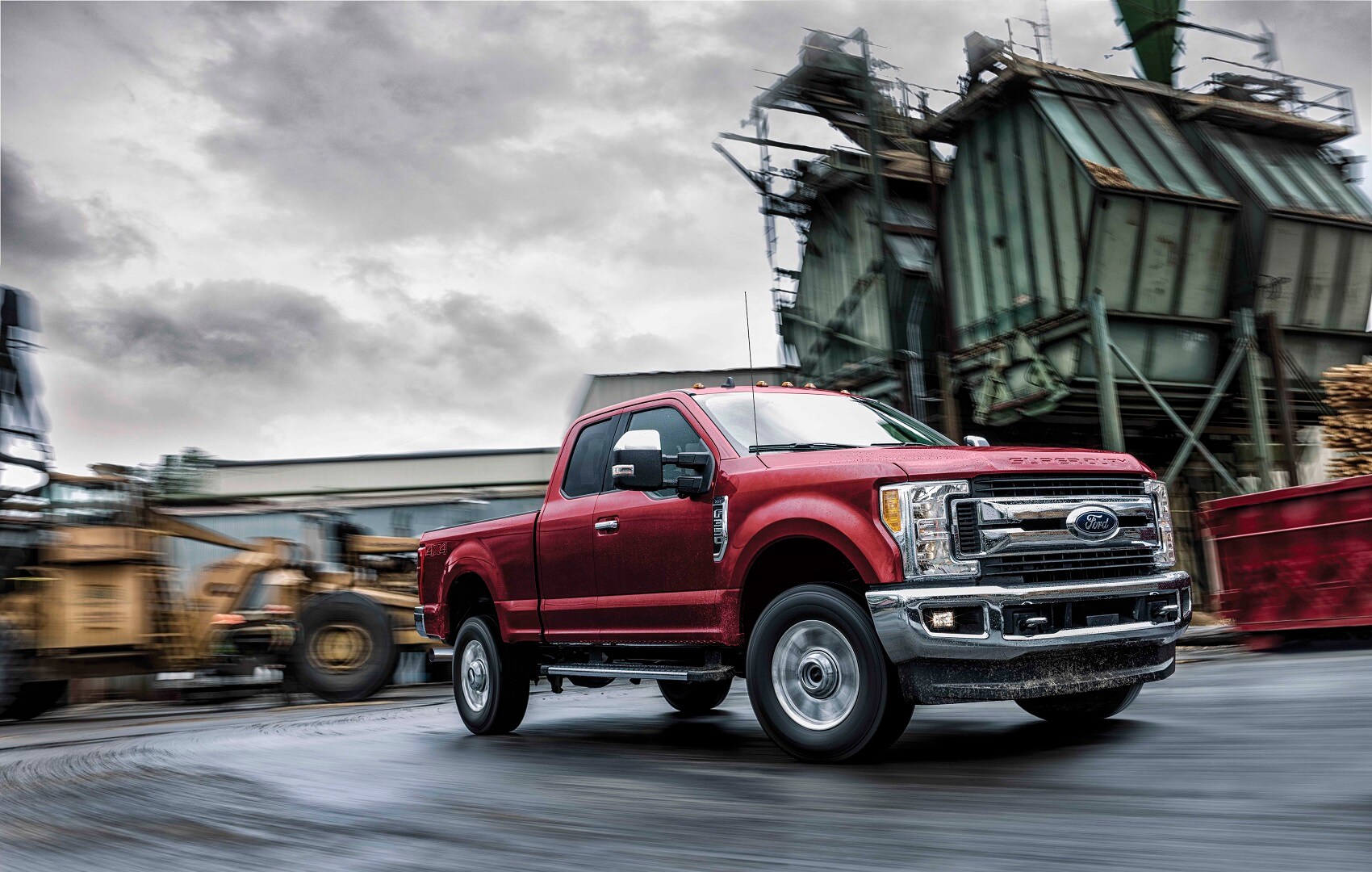 One of the ways that the F-350 provides you with support in the safety department is the fact that it gives you a distinct boost in overall awareness. A standout in this regard is the available Blind Spot Monitoring System that lets you know when a vehicle has entered one of your blind spots. This action makes it easier for you to confidently change lanes.
Another ally when it comes to awareness is the Rear View Camera; it comes standard on the tailgate, in order to allow you to know what's going on within the area directly behind the truck whenever you find yourself having to throw it in reverse.                              
Try Out the 2019 Ford F-350 Today
It's time for the fun part. If the above information on a few distinguishing Ford F-350 highlights has your attention, and you want to learn more about how this impressive pickup truck can contribute to your Delaware, OH, driving experience, contact Byers Ford to set up a convenient time for a test drive.